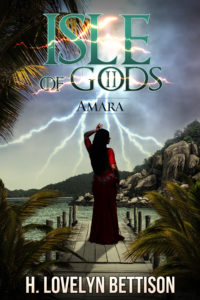 They took me in the middle of the day. Variel came running up the trail, panting with panic in her eyes. "Mortals are here. We must warn the others," she said. She stood in front of me for a few minutes expectantly, her hands shaking with fear. "We must hurry."
I waved my hand as if shooing away an insect. I already knew they were here. I was the one who told them to come, but I didn't tell Variel that. I told her to go ahead without me. She hesitated a moment before continuing up the hill.
I caught a whiff of the mortals' sour scent long before they reached me. The sound of their heavy feet in the brush warned all of the creatures in the forest that they were coming. I stopped singing and doodling in the dirt for a moment to listen to their clumsy approach. They thought they were sneaking up on me, but that was impossible for them. They had needed my help finding this place and they wouldn't be able to take me very far if I wasn't willing to go with them. One of them swiftly put a canvas sack over my head that smelled of mold and rot while the others tied my hands and feet. None of this was necessary, but I didn't tell them as much. I thought it would ruin the thrill for them. I didn't struggle. I didn't speak. I just complied.
They carried me to the shore in their arms. Even though I did not fight them they dropped me when one of them called out in pain. He'd sliced his leg open on a large thorny bush. I could hear their hurried voices as they tended to his wound. I tried to pick out the steady cadence of Damek's voice amongst them. He was the one I'd chosen to come here. I'd been looking at him through the seerstone for so long that I was excited to see him in person, but seeing him would have to wait.
Their hands slick with sweat, they dropped me a second time into the water as they tried to put me in their boat, but I dared not run. I knew where they were taking me and secretly I wanted to go. I made it easy for them, so easy that they might have mistakenly believed they could do it again. They might've forgotten that we were gods and their endeavors to control us were foolish. I let them believe because it was good for them to believe they could win. Hope was important to them and I could give them hope when I was feeling merciful. This day was one of those merciful days. They didn't know how lucky they were.
"Sit down and don't move," a voice like hissing coals said into my ear before they lowered me into a boat. A sailor sat on either side of me and as they did the boat rocked so far to the left that I thought it might tip. Each time another being got in the boat moved again, shaking like the large leaves of a banana tree in the wind. Once they'd all climbed aboard they started to row.
There were four of them. It took four men to catch a god. That was what they would tell people once they got home. It only took four of us. You should try it too. It isn't that hard. How did they decide to bring four?
At first they grunted as they rowed, I think it was a kind of chant to help them keep time or maybe a ritual that I'd never heard of. Maybe it was a song they'd created for this very event. It didn't sound much like a song though. It was a series of grunts and groans that seemed to mean nothing more than "stick your oars in the water." When your head is in a bag your remaining senses come to life. My ears drank in the sounds: the splash of the oars in the water, the rough edges of their voices as they congratulated one another on their catch, celebratory hands against flesh, the gulls' angry protest overhead, the waves slapping the wooden boat harder and harder as the water got rough. I counted the strokes of the oars, three hundred and seventy-four. They sounded like good rowers fast and precise despite their unpleasant song. I wondered what their ship would be like and how long it would be before I was far away from this island.
I also wondered how they would get past the rocks, the ones that Father said would always keep us safe. Their skill had helped them maneuver around them to get here, but could they do it again? Would trying a second time be hoping for more luck then they would be granted? It was important that it didn't take too long. Father would notice my absence and when he did he might try to force us to come back to the island. I didn't know if that was possible, but it was difficult to know what was possible with Father.
"Rocks ahead!" someone behind me yelled, his voice like a knife's edge.
The rowing sped and the boat leaned left and then right and then left again. "Back, back, back!" someone yelled and the boat tipped right. The men on either side breathed in the steady rhythm of their rowing. My face grew hot in the bag. Its opening was gathered around my neck with a rope, preventing the relief of fresh air. My own breaths were growing more shallow as theirs increased in depth and intensity. Perspiration trickled down my face gathering around the sealed end of the bag. The harder it became to breathe, the less I noticed around me. The sounds of their voices, the gulls, the wind, and the waves slowly faded until I could only hear my own internal workings: my heart keeping time with the drum of life, my blood swooshing through my veins, my thoughts a soup of muddled words. I felt that all that I was was rising up into my head, rising up beyond my head into the sky. And then there was the still silence of the darkest night. That's the last thing I remembered before I woke up on the ship.