We're already into 2018 and my TBR list is growing. There are going to be a ton of great new books coming out this year. Here are a few on my list. They are a pretty diverse group. If you are looking for new books to read in 2018 here are a few to consider. If you see anything you're interested in you can click the title or book cover image to find out more.
This West African inspired fantasy novel follows a young woman as she fights to keep magic alive in her kingdom. I've been trying to expand the books I read and check out different genres. I tend to read books that are more magical realism than outright fantasy, but this looks like an interesting place to start.

That Kind of Mother is a story about mothering, race, and transracial adoption. In college, I studied a lot about race and multiculturalism and this type of story is right up my street.

Brass is a story of class, poverty and the immigrant experience in America. The characters in this book are immigrants from Eastern European countries. I like reading books about new immigrants to the country and their struggle to adjust to American culture. I tend to read a lot of books about Asian and African immigrants and I thought this would be a good story to broaden my horizons.

When her mother is kidnapped, Alice has to form alliances with people she would normally avoid and journey into another world to get her back. You can see these themes in my own novels, but the magic in most of them is a bit less intense. Anyway, this one seems like it would be right up my alley.

Disowned by her parents in the Philippines Hero de Vera moves to America to start a new life. Are you noticing a theme here? Yes, another book about immigrants. I can't wait to read it.

A refugee from the Soviet Union struggles to fit in at the exclusive American boarding school she is attending. Should I even say anything about why I want to read this one? It's pretty obvious by now.

A family tries to deal with the aftermath of their son being shot by a police officer. This is a timely novel that I hope will have a lot of interesting things to say.
This book intertwines stories told from three different perspectives. A widow whose husband, a police officer, was killed in the line of duty when she was nine months pregnant tries to move on with her life. Her husband preparing to be a new father comes to grips with the dangers of his work just before he is killed in the line of duty. Her brother-in-law who has moved in to help care for his new nephew compares his own life with his slain brother's. I like stories told from different perspectives and this one looks like it will be an interesting emotional journey.

I've read White Teeth and On Beauty by Zadie Smith and really enjoyed them both. I haven't gotten around to her other books yet but they are definitely on my TBR list. I've read a couple of her essays and they were very good. I'm looking forward to this collection of essays. It's high on my list.

This fascinating novel follows a young Chinese woman who has come to America so that her baby can be born an American citizen. When a sonogram reveals something unexpected she runs away from the mom-to-be home she is staying in and finds herself in San Francisco trying to make her way in a country she doesn't fit into. You can tell from the list so far that I have an affinity for stories about immigration and cultural conflicts. This story promises to be interesting.
Binti returns to her home planet to find that conflict and violence continue there. This is the third book in the Binti series. I haven't read any of them yet by intend to read them this year. I enjoyed Nnedi Okorafor's novel Who Fears Death.

Niru seems to have it all. He attends a prestigious high school, is a track star, and is headed to an ivy league college, but he has a secret. Niru is gay and he knows that his Nigerian parents won't approve. When his father accidentally discovers his secret Niru's life starts to fall apart. I read about this book online a while ago. I've never read anything else by the author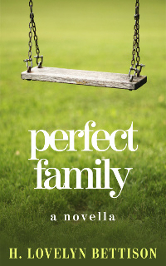 Shameless plug here. This is my book. I'm giving away free digital copies to anyone who signs up for one. It's about a woman who has the life she always wanted: a loving husband, a wonderful son, a dog, and a house in the suburbs. After an accident, her son starts displaying unusual abilities that threaten to bring to light a secret that she's been keeping for years. If you'd like a free copy just put your email address in the form below and I'll email one to you.
(This post contains affiliate links.)