Valentine's Day is almost here. Whether or not you have someone special in your life it's a great time of year to tuck into a magical romance novel. Some of these books aren't traditional romances, but they mix romantic themes with a bit of a love story. In my opinion, every story including a romance is a little better with some magical realism.
This book combines magic, food, and romance perfectly. Tita longs for her boyfriend Pedro, but tradition makes their relationship forbidden. As the youngest daughter in her family, she must never marry. Instead, she is committed to care for her mother as she ages. Desperate for her lover her emotions are only allowed to surface in the food she cooks.
Willa's old classmate is restoring The Blue Ridge Madam, the grandest house in their small North Carolina town. The house was built by Willa's grandfather and as the renovations commence long-hidden secrets begin to come to light.
Florentino and Fermina were in love, but Fermina chose wealth over love and married a man of status. Florentino never gets over her and when Fermina's husband dies he attends the funeral. Will he try to rekindle their love?
The Owens children are different and from the beginning, their mother gives them strict rules to keep them safe in a world that might not understand their differences. No matter how hard she tries to shelter them, they can't escape love or the pain of heartbreak.

Cora buries herself in work ignoring other aspects of her life. Her grandmother, Etta, owns a dress shop where she works her magic to help women realize their true desires. She wants to use her magic to help her granddaughter and decides to encourage the owner of the local bookshop to act on his long-held romantic feelings for Cora.
Mama Day is a conjurer who knows how to use the herbs of the land and can command lightning with her walking stick. When her great-niece Cocoa comes to visit her and falls under the influence of the island's darker forces, Cocoa's rational minded husband, George, has to start believing in magic to save her.
One little black dress brings change to the lives of nine women.
Marco and Celia are two young competing magicians at the night circus. Despite their high-stakes competition the two fall in love complicating things even further.
A beautiful stranger moves into a small village and opens up a chocolate shop. When villagers come in to buy her chocolates she also offers them a free gift, magical candies that are exactly what the person needs. Is this new stranger a witch? Once everyone starts eating her chocolates will anyone in the village really care if she is?
Rachel can make wishes come true. When her special ability gets her into trouble in her hometown she flees to Nowhere, North Carolina. There she is taken in by an old woman who can bake people's secrets into pies. She also meets a man who makes her want to believe in love again.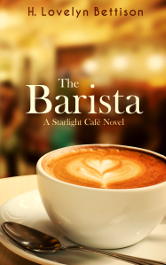 This is another shameless plug, but I can't help myself. The Barista is my latest novel. It's about a woman named Lisa who is struggling to get over her ex-boyfriend. Just before she is going to leave town to start a new life she meets a handsome young artist who says that he's seen her in a dream. Find out more about it here.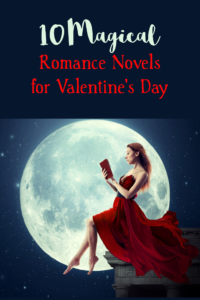 (This post contains affiliate links.)