What catalyst can motivate people to change? What drives us to live up to our full potential? How do our relationships shape our lives? Are we really all connected? Are there unseen powers driving us?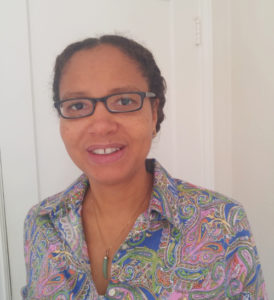 These questions have always fascinated H. Lovelyn Bettison. They infect her thoughts and shape the stories she tells.
Ever since Lovelyn could hold a pencil she felt compelled to write stories. Her earliest stories were about talking trees and featured crayon drawings. The trees in her stories no longer talk, but her fiction still has magical elements that keep her childhood interest in possibilities alive.
Lovelyn grew up in Pleasantville, New Jersey, an area heavily dependent on the gambling industry of Atlantic City. As a youth she wrote, read, and excelled in school, but not in friendships. Being a social outcast drove her to seek refuge in her imagination. It also motivated her to find a way out of her hometown as quickly as possible.
Fueled by a strong desire for change, Lovelyn petitioned the school board to allow her to graduate from high school two years early and went on to attend university at sixteen. Even then she was always looking for something more in life. Her search sent her to three different colleges and semesters abroad in Zimbabwe and China before finally graduating. She chronicled this stage of her life in a series of melodramatic poems that she still has, but will never show to anyone.
Lovelyn spent most of her twenties teaching English in South Korea where she traveled, learned to speak Korean, made great friends, and ate delicious food. Even after all these years Korea still hold a special place in her heart.
Once she returned to the United States, she struggled to make a life for herself. She felt drawn to express herself through stories, but had no faith in her abilities. After bouncing around from one job to another she decided to study to become a massage therapist. It was during this time that she wrote her first novel, Remember Who You Are. Don't go looking for it. It languishes on her hard drive where it will remain because it isn't very good.
Writing that first book gave her the confidence she needed to write more. She'd like to say that from there she trusted her abilities and pursued writing full time. That would be far from the truth though. Lovelyn did a lot of futzing around online starting websites and attending courses and thinking about what she wanted to be when she grew up before she finally decided to take her writing seriously. If you're interested in that process ask her and she'll be more than willing to tell you the whole gosh darn story.
These days Lovelyn lives in St. Petersburg, Florida with her husband, stepson, and dog. She spends her days writing and coming up with brilliant ideas that she promptly forgets an hour later. Sometimes she tries to learn to speak French, but her pronunciation leaves much to be desired. She loves yoga, Thai food, white tea, getting letters in the mail, and sharing her stories with people like you.